e-Citiz gives a talk about "An innovative way to introduce mobile services in Businesses and Government" at BizFit Panama conference (Panama City) on October 8th 2013

El próximo 8 de Octubre, en el marco de BIZFIT Panamá 2013 se estarán realizando una serie de conferencias en temas de innovación, tecnología y negocios, con el fin de actualizar los conocimientos acorde a las nuevas tendencias del mercado global.
Grupo dCHAIN le invita a participar en la conferencia "Un Camino Innovador para Introducir los Servicios Móviles en Negocios y Gobierno", en donde el Sr. Olivier Nicolas del Grupo Genitech expondrá cómo las ventanillas únicas electrónicas y servicios móviles ayudan a mejorar la productividad y eficiencia de un país. Genitech es la empresa líder en Tecnología Sin Papel, y se ha destacado por la implementación de proyectos a gran escala como la Ventanilla Única de Luxemburgo, la Administración de Municipalidades y el Seguro Social de Francia.  Actualmente todos queremos realizar transacciones y obtener acceso a información en cualquier lugar y en todo momento. En esta conferencia no solamente se presentarán casos reales de proyectos implementados en Europa y ahora en Panamá, sino que también nos enseñará cómo a través de herramientas estándar pero  al mismo tiempo con un enfoque innovador se pueden producir innumerables beneficios en el mundo real.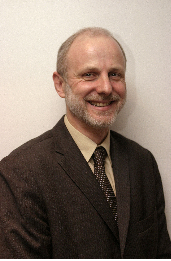 Olivier Nicolas obtuvo su Maestría en Ciencias en la Universidad de Tecnología de Compiegne (Université de Technologie de Compiègne) y su MBA en el Institut d'Administration des Entreprises Toulouse, Francia. Empezó su carrera en una empresa de software y en 1995 se incorporó al Grupo Genitech como Project Manager y después en 1998 asumió la posición de Director de Operaciones de OpTech Software Corp, su filial en Washington D.C. Su proyecto más destacado en OpTech Software Corp fue el Sistema de Información para Manejar la Red de la Administración Federal de Aviación.
En el 2002 regresó a Europa y asumió el cargo de Director de Tecnología de Genigraph, en donde se destacó por la puesta en marcha de la primera ventanilla única en Europa. Esta ventanilla única es una de las más complejas del Gobierno francés.
Actualmente, es el Jefe de Producto de e-Citiz (herramienta tipo BPM), a cargo de la investigación y desarrollo, mercadeo y alianzas estratégicas. Su equipo recibió el Premio a la Innovación en la exhibición más importante del Gobierno Electrónico Francés.
Contribuye con el mayor proyecto de e-Government Europeo, las Ventanillas Únicas del Gobierno local y central. También colabora con las principales academias francesas de investigación y desarrollo para imaginarse un futuro de servicios completamente electrónicos.
¿Interesado? – Participa para ganar una beca a esta conferencia (valorado en $150.00)